You've seen lollipops, gums, taffy, mints, and various other confections with xylitol as their active ingredient, which can be beneficial to your oral health. How does a tooth-friendly xylitol lollipop compare to an anti-cavity Loloz lollipop with Cavibloc?
How does each impact the bacteria that contribute to cavities? Here are the differences: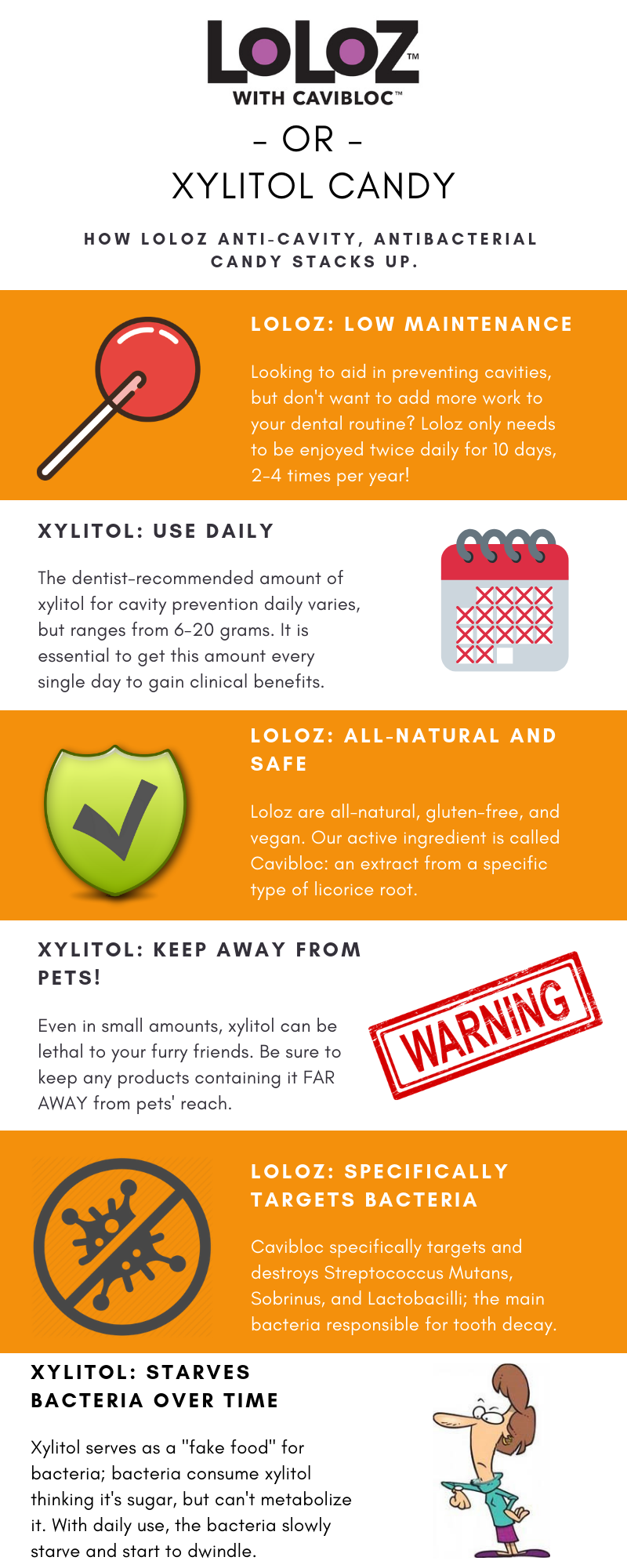 As you can see, both Loloz and other anti-cavity products that contain xylitol can be beneficial; however, if you want a safe, simple, affordable, lasting, regimen, you owe it to yourself to try Loloz. Add Loloz to your arsenal of tools against tooth decay. Your pets will thank you.