Published, peer-reviewed research and studies help us communicate the efficacy and safety of our products.
Check back often, as we will be adding studies as they are published.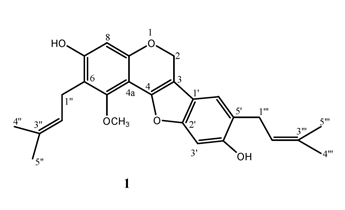 Antibacterial compounds from Glycyrrhiza uralensis
From the Journal of Natural Products

Glycyrrhiza uralensis, widely recognized as Chinese licorice, has been used in traditional medicine and naturopathy for thousands of years. In this study, several compounds isolated from G. uralensis were tested against Streptococcus mutans, a bacteria largely responsible for tooth decay. The study found that Glycyrrhizol A showed antibacterial properties against S. mutans, while Glycyrrhizol B and isoflavanoid gancaonin G also showed moderate antibacterial results.
Can a Licorice Lollipop Decrease Cariogenic Bacteria in Nursing Home Residents?
This population is particularly vulnerable to dental caries due to physical and mental limitations. Eight senior citizens were given at least one lollipop with licorice root extract per day for 21 days. Saliva samples were taken periodically throughout the study. In the end, the participants who consumed the lollipops more consistently had lower levels of Streptococcus mutans than the participants who occasionally missed a day. Those who consistently consumed two per day had even lower levels of S. 
mutans bacteria.
Clinical reduction of S. mutans in pre-school children using a novel liquorice root extract lollipop: a pilot study
Pre-schoolers aged 2-5 years were given a lollipop with an active ingredient of Glycyrrhiza uralensis each morning and afternoon for three weeks. Of the 66 students who participated fully in the study, 12 were low-risk for future caries risk, 37 were moderate-risk and 17 were high-risk. The study found that high-risk children had a significantly reduced population of Streptococcus mutans, that continued for 22 days after the three-week course of lollipops were administered.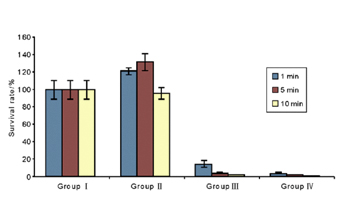 Development and evaluation of a safe and effective sugar-free herbal lollipop that kills cavity-causing bacteria
From the International Journal of Oral Science

In this study, the specific herbal extracts (Cavibloc) were used to develop a sugar-free lollipop that effectively kills cariogenic bacteria like Streptococcus mutans. Further studies showed that these sugar-free lollipops are safe and their antimicrobial activity is stable. Two pilot human studies indicate that a brief application of these lollipops (twice a day for ten days) led to a marked reduction of cariogenic bacteria in oral cavity among most human subjects tested.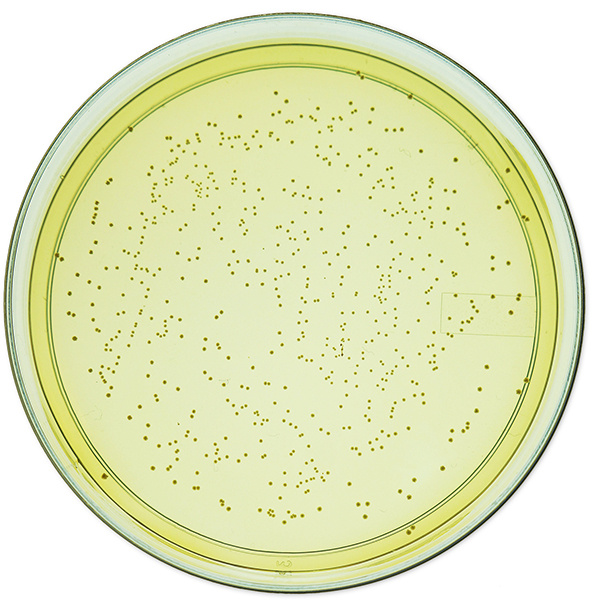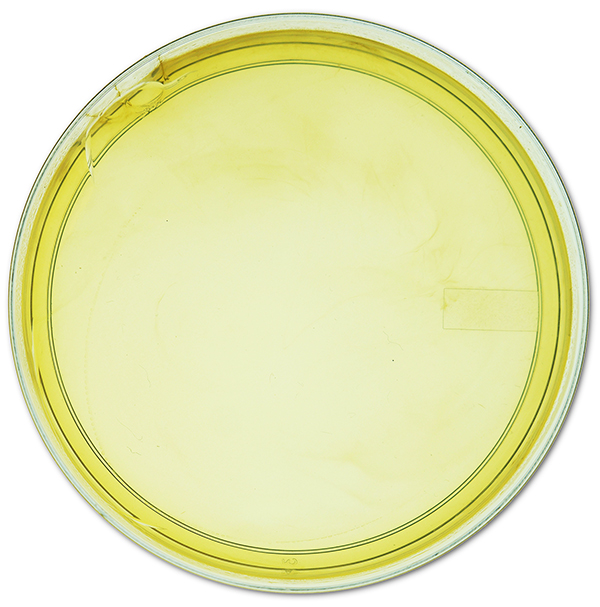 Cavibloc. See it in action!
These images were taken during a study at Oregon Health and Science University. Both plates contained S. mutan 
bacterial culture and underwent a 2-day incubation period. The image on the left is the control the image on the right contains Cavibloc. 

As you can see from these images, no growth was detectable on the THYE agar plates supplemented with Cavibloc extract. The Cavibloc-supplemented plates show that the extract completely inhibited S.
mutans
growth, rather than simply slowing its growth through partial inhibition.
* Study was conducted with S.
mutan
bacterial culture UA159 (a caries isolate) plated onto both unsupplemented and Cavibloc-supplemented THYE agar plates. The plates were incubated anaerobically for 48 hr at 37 Celsius. After the incubation period, the plates were photographed.
Using candy to prevent cavities
Stumptown Startups. Our first major piece of public relations. 

An anti-cavity candy made with an extract from a specific compound found in licorice root. Satisfy your sweet tooth and prevent cavities at the same time. Genius!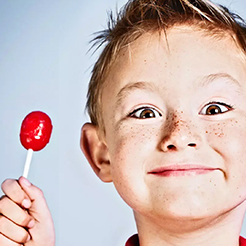 Food & Wine
New Candy Claims It Actually Prevents Cavities (Your Inner Child Can Thank Us Later)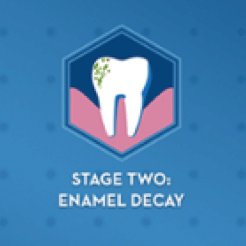 Dentist Entrepreneur Organization
How Would The Elimination Of Cavities Change The Dental Industry?

If you are looking to redeem a coupon code, you must buy directly from our online store.
PH and Oral Health: Why it Matters
What ingredient found in many foods and drinks is bad news for your teeth? The first thing that comes to your mind is probably sugar. While this is true, sometimes we forget another, equally damaging culprit: acid.
Another Reason to Enjoy That Lollipop!
By now, most people are aware of the many "anti-cavity" candies out there, and how they can satiate a sweet tooth without compromising dental health. You may already be familiar with our product Loloz, which is a cavity, bad breath, and...
Don't take our word for it, try Loloz for yourself!